Our TV-RO whole house reverse osmosis systems are designed for the customer who wants a state of the art, user friendly, low maintenance purification system to provide great tasting drinking water for their family and clean healthy water at every tap in their home. Our TV-RO systems are the same systems we provide to water bottle & beverage production facilities, pharmaceutical companies, and commercial businesses requiring premium water quality. The principal uses of our whole house reverse osmosis systems are for the treatment of impurities such as chromium-6, nitrate, sulfate, sodium, chlorides, arsenic, copper, lead, fluoride, aluminum, metals, and
total dissolved solids up to
5,000ppm
. Customized TV-RO systems can treat up to
15,000ppm

TDS
!
Whole House Reverse Osmosis System Analytical Services:
Water Analysis - The only way to ensure that a water treatment or reverse osmosis system will be both optimally effective and efficient is to plan & design each system on the application and on a complete breakdown of the raw water to be treated. RainDance Water Systems will thoroughly analyze your current water analysis report before making a recommendation. Once that recommendation is made, you can have complete faith that your RO system will work at its peak potential over a long period of time. You can choose to buy a whole house reverse osmosis system "off the rack" and take your chances or you can let us tailor make a system based upon your specific needs. This is what sets RainDance Water Systems residential & commercial reverse osmosis systems apart from all the rest.
Compare our
Compact Whole House TV-RO Systems
to any similar whole house purification system on the market today! You'll find that no system can stand up to our TV-RO units, and on top of our superior purification systems our customer service and technical support is unmatched. Find out what makes this package unbeatable below.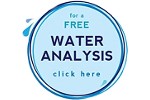 Each RainDance Whole House Reverse Osmosis Water Purification Package Is Built Based On Your Individual Water Chemistry - Email Your Water Report To:
Support@RainDanceWaterSystems.com
Attn: WH-RO Recommendation - Our Engineers Can Provide An Estimated Post Water Quality Report As Well As Waste Water Ratio Information