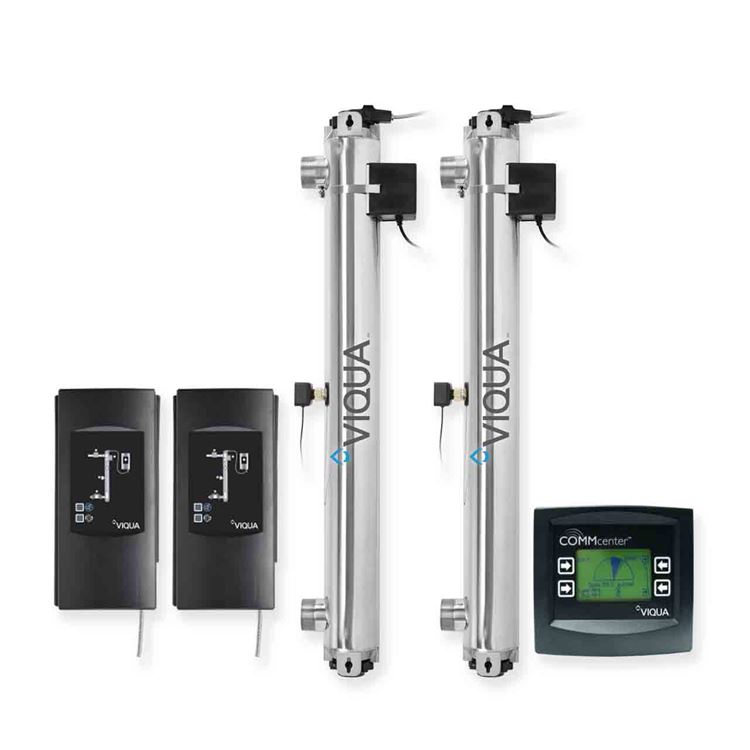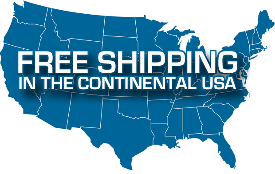 Viqua PRO24-186 (24gpm) 4-Log Adenovirus UV Water Disinfection System - USEPA Validated - The PRO24-186 UV Water Disinfection System. UV Makes Complying With The Ground Water Rule And LT2 Regulations A Lot Easier.

United States Environmental Protection Agency (USEPA) 4 Log: 3rd party validated for Adenovirus (4-log virus)



Special Price:

$9,873.00
- Includes FREE Delivery Within The Continental US
Includes Free RainDance Accessories - Water Leak Detector, Preloaded Flash Drive With Installation Instructions & Owner's Manual - 5 Micron Sediment Pre-Filter Now Included!
- Fully Validated To The UVDGM Protocol For 4-Log Adenovirus Reduction: United States Environmental Protection Agency (USEPA) Validated Commercial UV Systems are suitable for locations that require validated water treatment systems.
- Applications Include: Public water providers, rest areas, churches, schools, community centers, campgrounds, dairy farms, poultry farms, restaurants, bed & breakfasts, hotels, hospitals, colleges, commercial business and more.
- Simple, Inexpensive, & Environmentally-Friendly Chemical-Free Bacteria & Virus Treatment
- A Small System For Small Public Water: The VIQUA PRO24-186 system provides safe drinking water for small public water systems (PWS), in accordance with state, provincial, and federal regulations. As PWS get smaller, the available capacity for testing, metering, and monitoring becomes a challenge. The PRO24-186 is designed to measure and log UV dose and flow, and with a four-point stepped validation, ensures safety and compliance at all times.
- Function: The PRO24-186 system provides over 186 mJ/cm2 UV dose for 4-log reduction of viruses, including the Adenovirus. The system consists of two chambers in series utilizing amalgam UV lamps, CoolTouchTM, and LightWiseTM technology. The Adenovirus system is fully third-party validated to USEPA UV Disinfection Guidance Manual (UVDGM) protocol for 4-log Adenovirus reduction. In addition to the virus reduction, each of the chambers has been validated to provide 4-log reduction of Cryptosporidium and Giardia.
Includes The COMMcenter™: The Commcenter provides live monitoring, records performance, and allows for communication with the the PRO24-186 between the two controllers where it is connected to the primary unit in the system. When a Mini-SD card is inserted into the system, information is recorded every minute. A 512 MB Mini-SD card should store 18 years' worth of information. Without the Mini-SD, the COMMcenter™ will store the last 40 alarms that have occurred.
- Sizing: Suitable For Up To 24gpm Flow Rates Or Plumb Multiple Units To Accommodate Higher Flow Rates.
- Removal Capacities: 4-Log 99.99% Destruction of Bacteria, Viruses, and Protozoan Cysts
- Support: When other companies close for the day, weekend and holidays, we are still open and available to answer your questions and offer tech support. Our Online Live Chat is available from 5am to 10pm PST, 365 days a year (holidays included) - Emails & Contact Forms are also answered 7 days a week 365 days a year (holidays included) or if you prefer to call (1-877-788-8387) or (1-858-927-4690) our office hours are from 9am-5pm PST Monday-Friday.
- Company: For more than 20 years, RainDance Water Systems has been providing proven long term water treatment equipment for residential homes, commercial business, farms and livestock.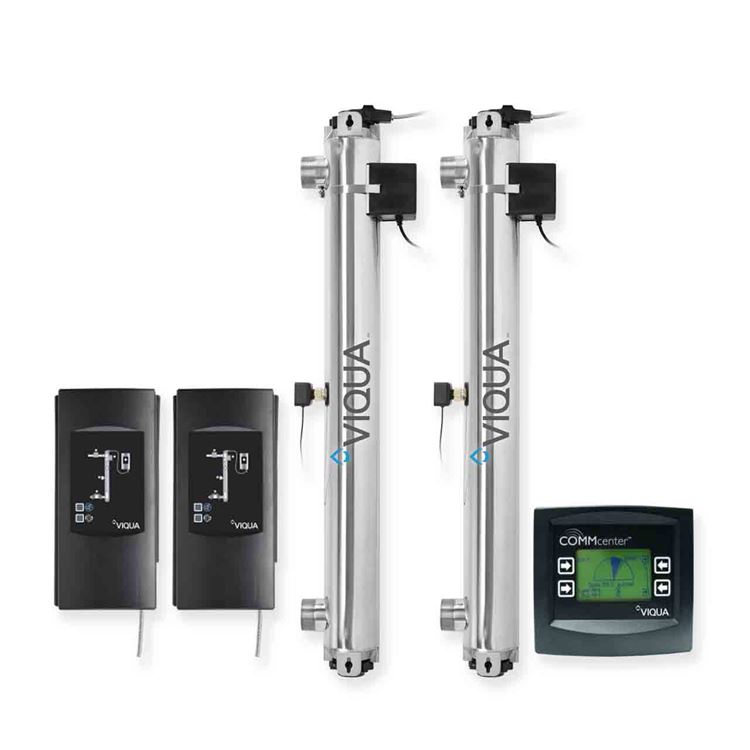 Viqua PRO24-186
$9,873.00
Includes Free Delivery
Within The Continental US




Have a Question Or
Need Help With Your Purchase?
Talk To A Certified
RainDance Water Systems Specialist

Call 1-877-788-8387