RainDance Water Systems Customer Reviews & Testimonials
REAL CUSTOMERS - REAL WATER FILTER REVIEWS
Iron Eater Reviews
Iron Max Reviews
Nitrate Eater Reviews
Tannin Eater Reviews
Iron Max Plus Reviews
Whole House RO Reviews
Customer Service Reviews
Online Live Chat Reviews
Miscellaneous Reviews



Get advertised results you can see with RainDance Water Systems!
U.S. Human-Powered Customer Service - No Bots!
At RainDance Water Systems, we can offer custom-built residential, whole house, irrigation, farm, livestock, agriculture, & commercial business water filters specifically designed just for you using your most recent water test or water analysis to achieve optimum water quality results. Additionally, we customize any well water filter with filtration media and support equipment that best matches the problems in each customer's water well or city treated water source. If you require a top of the line premium water filter we recommend that you take advantage of our staff's extensive knowledge and pick their brain! Our Online Live Chat System is available from 5am to 10pm PST, 365 days a year -
Emails
are also answered 7 days a week 365 days a year or if you prefer to call (1-877-788-8387) our office hours are from 9am-5pm PST Monday-Friday. Existing customers needing help with their RainDance water filter use our
Tech Support Form
.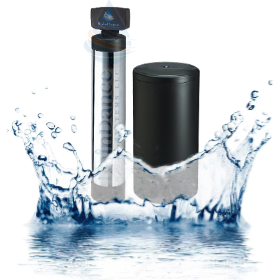 Iron Eater Reviews
Shop Now >>>
"I have been thrilled with my Twin Iron Eater. It has

performed flawlessly

since it was installed (4 years now I think), and it has really saved me alot in salt usage. Thanks for a great product.
Sincerely,"
W. L. (Florida)
"Hi, I purchased an Iron eater 9 system (first time we have had soft water and

sparkling clean

wine glasses in 10 years)."
Terry (California)
"I talked to you a few weeks ago regarding chlorinating our well and Iron Eater. We were having a problem with bacterial iron. I followed your advice and it appears to have worked. Our water has

never been better! You were the first person in 15 years to advise me to disinfect the softner(separately), hot water tank and hot water lines along with the rest of the system. I don't think we were ever completely rid of the bacterial iron in the past after chlorinating. I think the last time I chlorinated was about five years ago. I am going to try and do this annually. Well, thanks again."
R. C. Illinois
"Thanks for

great service

and a

great product. We bought the Iron Eater and the RO system that goes with it. Both are great. We added on the UV filter to the RO system which has turned out to be a good decision."
R. Car. Indiana
"Well folks....
last Jan.07 ,I purchased the iron eater system as you all recommended from my water sample. Finally I got time last week to "hook it up". I am so happy with it and wish I had done it sooner. I am not much for buying on -line , and have to admit I was a little nervous,specially you being in calif .and me in upstate New York. I am

so impressed

with your company and the

knowledge and Honesty

of the employees.
thanks a million."
S. M. Brooktondale, N.Y
.
"I purchased your twin alternating iron eater last year for a replacement home in the Adirondack Mountains of NY (tore-down an old summer cottage and built a new, year-round home). Because of problems with the builder going out of business, I was not able to install your iron filter until recently.
I have very high iron in my water and no filter supplied locally was able to cure it without also connecting a water softener after the filter. And then I still had to deal with chemicals, residual clear water iron, timing of regeneration cycles of two units, etc.
​
I scoured the internet looking for a viable solution to treat the high iron content (16 mg/l) and hardness (18 mg/l) for the new home. I found your web site and, seeing the claim that the twin alternating iron eater would remove up-to 25 mg/l of iron, I was intrigued but still skeptical. Finding no other iron filters on the market that claim to remove my 16 mg/l of iron, I decided to give your unit a try.
I wanted to write to let you know you

solved my iron problems!! The water is beautiful!!! Guests came to the new house recently and remarked at how much better the water is now. Your product clearly lived up-to your claims and I am so pleased that I no longer have to fiddle with chemicals or timing showers and water usage. It was well worth the money and I'm glad I found your product! I have relatives in the area also with iron problems, and I will definitely recommend your product.

See is believing!

Thank you for solving my water problems and for making our dream home truly a dream!"
Norm (New York)
"Hi, just wanted to get back to you and let you know I was very happy that the iron eater worked so well. Within 2-4 weeks my water changed so much. I will pass on to everyone what I have and where I bought it. It's so nice to buy something that

really works. Thank you very much!!!"
R. F. (North Carolina)
"Well I got the system up and running a couple of days ago. My water in the house is

crystal clear

and with a water test kit from Home Depot all indications are in the safe zone and the iron reads zero."
Larry. P (Texas)
"Thanks so much for sending the installation instructions. We finally got our system installed and it

works perfectly; no more rust, and I'm beginning to see some of the old hard water marks disappear! I love it."
Sincerely,
E. L. Oregon
​
Back to the top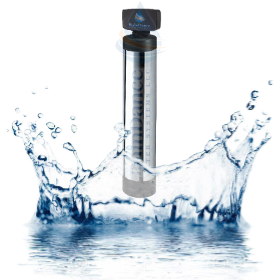 Iron Max Reviews
Shop Now >>>
"Dear RainDance:
This letter is to let you know that we received our water filter system and are please to inform you that we are very happy with the results we are receiving from our well water with this system in place. It is such a pleasure not to have the iron staining in our bathroom that we had before installing your filter system. You have no idea how much easier that has made my life. It has also really made a difference in the color of our clothes after doing our laundry - it's fabulous! The best part is that this system is salt and chemical free which was exactly what we were looking for. I have to honestly tell you that we were a little skeptical at first, but the

proof is in the product

and it appears to be working as your representative explained.

I would also like to add that the representative I talked to from your office was pleasant and very helpful. In addition, everything arrived within the time frame that was indicated by your customer service department personnel. All in all we have been very pleased with your product and your customer service department.

One last note, thank you for the "Holiday Gift" - our children really enjoyed getting the Blockbuster gift card.
Sincerely,"
C. K. Mifflin, PA.
"I purchased an iron filter system (Iron Max 125 and pH Max-13) in July and have had it installed for about three weeks now. I cannot express how satisfied I am with this system. This system replace one I had installed about 10 years ago and is

far superior. To get water that didn't stain clothes, I had to put a cartridge filter after the iron filter and even then stains would show up on the tub and washer. The difference in the filter systems was immediately obvious. Your system has given us

very clear and clean waterwith no need to do additional filtering. In fact, I left the cartridge filter in place and after three weeks, the filter cartridge shows no sign of iron (red coloring). Thanks so much for the advice and guidance on getting the right system."
Mark, California
"We are so happy our

iron problem is gone. The system is awesome!"
Valerie Mexico, ME
"WE CHOOSE THE IRON MAX BECAUSE WE COULDN'T STAND THE RUSTY COLOR OF OUR WATER ANYMORE, AND IT WAS THE ONLY THING I COULD FIND ON THE INTERNET THAT WE THOUGHT MIGHT HELP. BEFORE WE BOUGHT THE IRON MAX SYSTEM OUR TOILETS HAD TO BE SCRUBBED AT LEAST 3 TIMES A WEEK. OUR DOGS WATER DISHES HAD A ORANGISH FILM ON THEM EVERYDAY.THIS IS A NEWLY BUILT HOUSE, AND MY WIFE LOVES TO TAKE JACUZZI BATHS, BUT SHE COULDN'T BRING HERSELF TO USE IT. THREE TIMES A YEAR WE WOULD POUR CLOROX INTO THE WELL, BUT IT WOULDN'T LAST MORE THAN 2-3 WEEKS. WE HAVE HAD THE SYSTEM IN SERVICE FOR ONE MONTH AND SO FAR WE COULDN'T BE HAPPIER. THE WATER IS

CRYSTAL CLEAR, MY WIFE IS USING THE JACUZZI, AND THE TOILETS ARE CLEAN. THE DIFFERENCE IS AMAZING. TOMORROW SOME OF OUR NEIGHBORS ARE COMING TO CHECK IT OUT AS THEY ALSO HAVE SOME OF THE SAME PROBLEMS. IF THEY ARE CONVINCED AS WE ARE, THEY WILL PROBABLY ORDER THE IRON MAX FOR THEMSELVES. ANOTHER NICE THING IS THAT OUR WATER SOFTENER IS MORE EFFICIENT. IF THE IRON MAX CONTINUES TO PERFORM AS IT DOES NOW, WE WILL PROBABLY ORDER THE REVERSE OSMOSIS SYSTEM.
THANK YOU FOR YOUR VERY FINE PRODUCT.
IT IS NICE TO SEE SOMETHING

WORK AS ADVERTISED.
SINCERELY,"
JIM AND SHERRY - Washington
Back to the top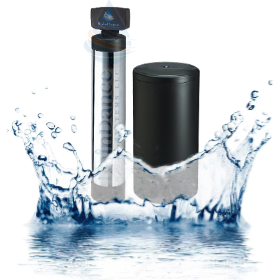 Nitrate Eater Reviews
Shop Now >>>
Rich,
I just received my Nitrate test results showing a Nitrate level of .380 mg/l. The Nitrate Eater is

awesome! I cant thank you guys enough, I will be ordering the Twin Sediment filter next.
Thanks AGAIN!!!
Bill (Texas)

​
"Just a note to inform you how pleased we are with our new nitrate eater. The water is

cleaner clearer and tastier

than it has ever been. I also had the the water tested for nitrates for the second time and they went from 20ppm to .078ppm. This what I had hoped for. Thank you for such a great system.
Kind Regards,"
Darrell Umatilla, Or.
Back to the top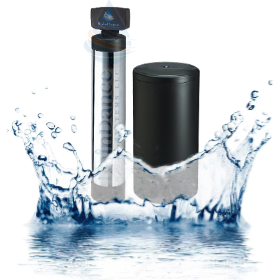 Tannin Eater Reviews
Shop Now >>>
"Hi,
I just wanted to let you know how

impressed, surprised and HAPPY

I am with the system we purchased from you. It was the TOT-10-TE/FE system. We have been in our new house for 2 years and have had MANY water companies trying to help us figure out why our water is "carmel" colored. Finally they told us it contained tannins but they had nothing that would correct the problem.. I went "surfing" on the Internet, found your site and we gave it a try. I can ACTUALLY see to the bottom of the tub when using it. I would HIGHLY recommend this product to anyone that asks. I can finally wash my white clothes at home instead of taking them some other place to wash.
Again, thank you."
R. L., Minnesota.
"I have received and installed the new Tannin Eater filter. I must say that I'm impressed with the filter and my water is

actually clear

for the first time. We have been dealing with the tea color water for 12 years. I also appreciate how detailed the installation instructions were that you included. I will spread the word on your product.

Thanks again,"
Ricky -Soldotna, Alaska
​
Back to the top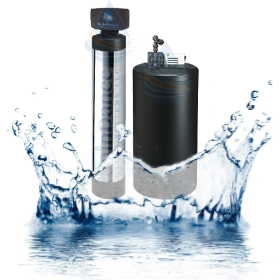 Iron Max Plus Reviews
Shop Now >>>
"The area in which we live has been known for its high iron content. Our neighbors have resolved to clear up their water problems with various methods. One neighbor resolved his problem by simply redrilling while another neighbor had to purchase a very costly antibacterial system for their home. We had a very high iron content in our water staining our clothing, showers, basins, and toilets. Also, it was foul tasting accompanied by an atrocious sulfur smell that rendered it undrinkable.
After consulting with Culligan and looking at other companies such as, Oasis Water Systems, High Plains Water Systems, Plum SMART, and EcoQuest. I believe that RainDance Water Systems provided the

best choice

for us. Some companies pushed for the add-on-sale ( e.g.- if you buy one component you will have to buy the other to really make it work right) I don't appreciate this approach.
My mother and I purchased the Iron Max Plus with the accompanying pH adjuster and from the start the system has noticeably improved the quality of water coming from our well.
I have found that the Iron Max Plus has been a very

reliable

whole house water filtration system. Thank you for assisting me with the purchase of your product. I look forward to consulting with your company for any future water filtration needs.
Sincerely,"
R. M. - North Carolina
"I have used my Iron Max Plus-10 for several months at my vacation cabin where the iron content varies from 6-12ppm. It has

performed flawlessly

since I installed it and adjusted the injector feed for the water conditions. I have never had a stained fixture and my neighbors have all experienced 'Red' stains in their sinks and toilets.

Thanks for a quality product."
M. F.- Lookout Mountain, AL
"Hi,
We finally installed our Water Filter I purchase from you online... Its

wonderful... we just hooked up the water filter part and not the injector .... But it has taken the Iron bacteria and Manganese out of the water... Our water doesn't turn orange any more...Or stain.
Thank You,"
Gail - Kodiak, Alaska
Back to the top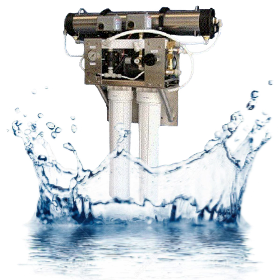 Whole House RO Reviews
Shop Now >>>
"This R/O system has been the

best investment

I have made ever. Myself and my family have been super please with its perfomance from day one. We just bypassed the system for a few hours last week while I cleaned the atmospheric tank and had to dump the brown tannin colored ice out of the icemaker. We forgot how much improvement it made on our water. We love it."
J. H. - Louisiana - TSM-1200 RO
"We have tested the water several times. Take to same lab in town that tests city water. they say our water way better than city water. We are out in rural country... customer service with you guys has always been

exceptional. I am very impressed. and tell others often.
kudos to you and the team.
Thanks as always for such prompt service and great customer service--I really mean that.

"
C. - Texas - TV-2000SPEC RO
"I absolutely LOVE my reverse osmosis system!!! ... I love the system and have the

best tasting water

ever. It is so much better than bottled water, which is what I had to drink for years because of the strong Chlorine taste from Edgefield County water. Thank you for getting in touch."
F. W. - South Carolina - TSM-1500 RO
Back to the top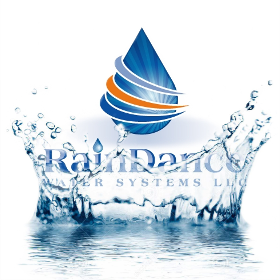 Customer Service Reviews
"You guys are

FRIGGIN AWESOME, I am so glad we bought from you. It's all about customer service. Thank you so much. I will wait for your pics before I continue on my merry plumbing way. Very satisfied customer."
Sean (Washington
)
​
"First I want to say your company is a class act, I really appreciate your response to my problem not many companies stand behind their product the way you have - Thank You."
J.W. (Illinois
)
​
"Dear Raindance Water Systems,
First, I want to thank you all at Raindance for your

commitment

and

professionalism. I live in the Hollywood Hills and have bad tasting and realy hard water. I researched water treatment systems for my home and was ready to call it quits based upon four water treatment vendors that came to my home absolutely clueless. They had bogus answers to my basic water questions and wanted two to three times the cost of your system. Ready to call it quits, I began researching alternatives on the internet and came across your web page. I E-mailed Rich at Rain Dance a few times then set up a date to install an RO and water softner system in my home. Not only did Steve do a really clean and somewhat difficult install but he and Rich remained available for questions concerning my system months later. Recently, after attempting to resolve a Potassium overuse issue myself I called Steve who came out to the house a few weeks later and solved the riddle by reprogramming the unit. I use outside services often in maintaining my home in Los Angeles and have found Raindance Water Systems to be of the

very highest caliber

in workmanship and commitment to their line of water treatment products.Thanks for all your help in keeping my water soft and clean.
Regards,"
Mr. Hock - Los Angeles, Ca.
"We bought a new home in the Monterey area last year, coming from a soft water region of the Northeast. We were appalled at the salt treatments in common use here, especially since waste water is being reused for irrigating golf courses, and salt levels are reaching levels that require removal before the waste water is useful. So we were motivated to find a better alternative.

A careful web search turned up a fairly ineffective magnetic system in use in England, and the RainDance system with its improved design for magnetic treatment. I like that it works when we have electric power and when we don't, that it has no moving parts to wear out or break, and that maintenance is limited to flushing the sediment filter occasionally and replacing the carbon filter annually.

I'm a pretty skeptical guy when it comes to accepting a new idea; you need to show me before I'm convinced. The people at Raindance were

technically competent

and also able to explain to a layman what their system does. They sold me! They were able to help me choose the best size system for my home, and to guide our plumber through the installation process (he'd never seen one of these before!)

The results are

just as advertised. The calcium is still there, as a softener salesman demonstrated after it was installed. But we get no scale on the water heater, nothing in the tea kettle. About once a month I clean out the tank of our espresso maker and remove a small amount of fine white powder that accumulates there, just wiping it off like dust. Otherwise, there's nothing to do at all. The water tastes great, like spring water, it lathers less well than we might wish for, and most importantly, it's not coating our heating elements with calcium.

I'd do it again with no hesitation. Too bad more of our neighbors haven't."
A. G. - Seaside, CA.
"Dear RainDance Customer Service,
My husband, who is a physician, has been concerned about our drinking water as well as the water elsewhere in the house. Due to the fact that we have been in a drought here in the panhandle of Texas and the lake from which we get water has had a major drop in its table level, he felt we needed to see if we could add some purification to the water. Our water is salty as well. We researched on line several solutions from several companies and many options.

We have been using bottled water that is delivered to the house for the last 23 years upon the recommendation of my OB after moving to the area. When the holidays would arrive, I would fill the garage with bottles! They were difficult to handle and difficult to store. We added the

5 stage R/O system

to the kitchen sink.The water has been very good and it makes great coffee.

We added the AWS-12 whole house system to the water supply coming into the house. We hope the shower heads and facet heads stay cleaner. I hope it helps with the lime or scale build up. We are a family of 7 with 8 bathrooms. It is one additional safeguard in getting clean water into every bathroom without a huge expense. We built a shed in the backyard and placed a heater in the shed so that the filtration system would not freeze since our temperatures many times drop below zero during the winter. We had to change the sprinkler system to come off the water line before the filter system. We have such a large yard and must water often because of our arid climate. This over use would decrease the filtration capacity. This way we will not have to change out the filters quite as often.

Customer service was very

helpful and patient

as I called them many times while researching their products and other systems. They returned emails and phone calls. We didn't want to add chemicals to our water and we use city water. They helped me to decide which system would be best for this house. My local plumber installed it. The plumber did have to call customer service to go over installation because there were no instructions in the box. He wasn't sure which side was the input and which is the output. We didn't receive in the initial freight delivery the small white filter and the filter holders. Somehow they were separated in shipping. The instructions may have been in the box that was lost. Upon notification that part of the units components were missing. You quickly sent out the parts. They were very helpful. I haven't changed the filters for the AWS-12 but it does not look difficult. I plan on doing it my self.

The website was most helpful in describing the product and the capacities for the house size and number of persons in the household. I am sure this is the real reason I chose the systems I did because the website instructed me better as to the product. It made me feel

more confident

in the product.
Thank you for your assistance in this matter.
Gratefully,"
D. C. - Amarillo, TX.
"We have had RainDance Water Systems' Gold Package (whole house system with KDF main filter, plus pre- and post-filters) for nearly two years now. It stayed at our old house with us for just over a year, then we brought it with us when we moved and reinstalled it at our new home. We spent some time reading through RainDance's

extensive and informative

website before we chose this package, there was a ton of information there that was very helpful and helped us to determine and focus our needs. Our old home had very hard water which was unpleasant to drink, and necessitated the use of a LOT of laundry detergent. After installing the Gold Package, our tap water was completely drinkable - it was like bottled drinking water - and our clothes came out of the wash cleaner and softer. We also noticed the difference in the softness of the water while bathing. We are completely satisfied with the improvement in our water quality from this system. Another terrific thing about this system is how easy it is to install and maintain. It took me just a few hours to plumb and install this system, and it was simple and straightforward; the system came with full instructions that made it easy for someone with a few plumbing projects under their belt. I imagine it would take a professional plumber even less time to install. Disconnecting it and moving it to our new home proved to be no challenge at all. We installed it inside our garage this time, and the system even looks good - clean lines and stainless steel housing. And it's working just as well here as it did in the old house. Maintenance is even easier - there are only two filters to replace, only once a year, and this takes about 15 minutes. The system even came with a filter wrench to make this even easier. The KDF filter lasts for over a decade, so that's something I don't have to worry about for a long, long time. We only had two occasions to need customer service. The first one was the day it was delivered - when it arrived some water had leaked out of the package, so we called RainDance, and they were immediately able to clear things up (the system had been pre-tested, and the water was from that). The other time was when we contacted RainDance through their website because we weren't 100% sure which replacement filters to order, and they got back to us in less than an hour.

The Gold Package was a

great investment: great water quality, low maintenance, ease of use. I'd recommend it to anyone."
T. M. - Austin TX.
"RainDance Water Systems:
After a lot of research and asking lots of questions, I purchased the Platinum Package over two years ago and received a free under-the-counter reverse osmosis unit. Both systems have operated flawlessly and have produced results

beyond my expectations. Admittedly, my husband was skeptical when I informed him of this unconventional water softening system I wanted to install in our brand new home. Everyone in San Antonio, Texas, either continually buys salt or pays to have their water softener system maintained on a monthly basis. Not us!

Most important to me, the salt-free water-conditioning system has since kept my sensitive skin free from the ongoing irritation it suffered the many years before. Also, I like knowing that our water is free from chlorine and other pollutants. Once a year filter and UV bulb replacement is certainly easy maintenance.

Several years ago, our city began adding fluoride to the water supply. Because a reverse osmosis system is necessary to remove the fluoride from our drinking water, we even plumbed our refrigerator's icemaker/water dispenser directly from the reverse osmosis tank.

Over the weeks that I contemplated my purchase, I was impressed by the

wealth of information

provided on your website and by your knowledgeable representatives who always promptly responded to my phone calls and e-mails. Even today, over two years later, you quickly responded to my tiny order -- replacement filters. That's impressive.

Many, many thanks,"
S. C.- San Antonio, TX
"(Iron Eater) It does everything you said it would. I have very nice polished soft water, and no hydrogen sulfide odor. I especially like the metered regeneration.

(Price) Very competitive considering the multi-function of the conditioner taking out hydrogen sulfide, and your monthly special of the osmosis system. We have not had one of those before, and am very impressed with our drinking and refrigerator water.

(Customer Service) I did make several calls about performance, shipping, etc., and, importantly, was able to use email to get questions answered promptly. As a net user, this was very helpful. The folks answering the phone and the email were very

pleasant and responsive.

(Service & Installation) I installed it myself with no difficulty. I have not had it serviced, and will likely do so myself utilizing your technical service if needed. Instructions were clear, and both the conditioner and R/O unit worked the first time.

(Website) Very good website. This is how I found your unit as I wanted something that would handle the hydrogen sulfide without using a potassium permanganate/green sand filter. I literally browsed over a hundred websites, and came upon yours where I found the only system that would so what I wanted, plus the R/O as a bonus.
So far, I'm very pleased."
D. S. Georgia
Back to the top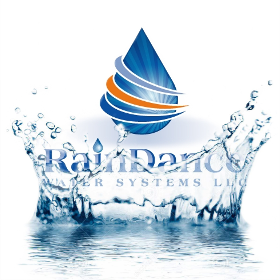 Online Chat Reviews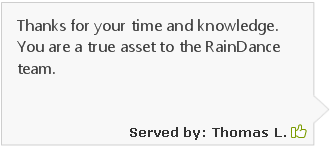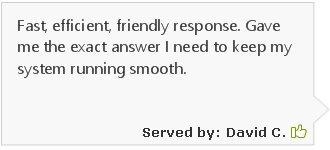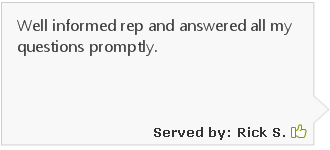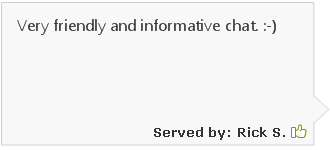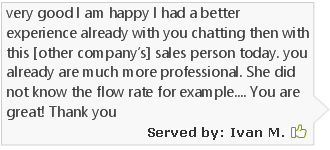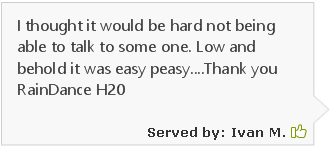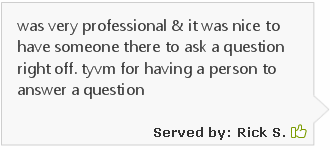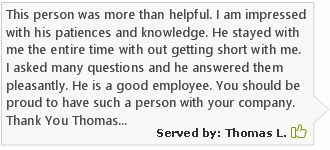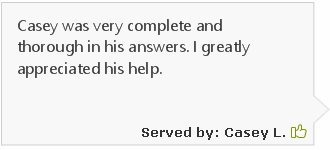 Back to the top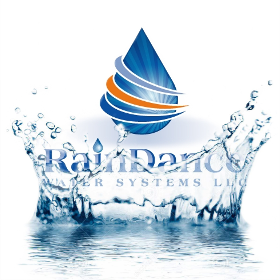 Miscellaneous Reviews
"Thank you. If you ever need a reference for your system let me know. I have your system hooked to a solar pump and pressure tank over 200ft away. Produces great flow. Without the filter the horses will not drink the water."
Kevin (Florida)
Portable Livestock Nano-Filtration System
"Dear Raindance,

I just received a card from the Red Cross notifying me that you had made a holiday donation to the Hurricane Katrina relief effort in my honor. I just wanted to send my appreciation and let you know that i think it was a very special and unique gesture. Besides that, I love my new water filter.

With thanks and best wishes,"
T. B. Sevierville, TN.
​
​
"TO WHOM IT MAY CONCERN:
I AM WRITING TO TELL YOU HOW MUCH I LOVE MY BRONZE DELUXE SYSTEM. THE SOFT WATER IS SO ENJOYABLE FOR BATHING I CAN'T EXPRESS MY LOVE FOR THE SOFT WATER. I HAVE A POODLE AND WITH IT'S CURLY HAIR I NEED NO CREAM RINSE ON HIM FOR THE SOFT WATER DOES THE TRICK. I CAN'T GET ENOUGH OF THE SOFTNESS THE SYSTEM PROVIDES
THE OSMOSIS IS THE BEST TASTING WATER. I USE TO BUY THE BOTTLE WATER OUT OF THE STORES, BUT THIS OSMOSIS IS SO GOOD. I DRINK MORE WATER NOW. I ALSO WANT TO THANK YOU FOR BEING SO NICE AND HELPFUL ON GUIDING ME TO THE RIGHT SYSTEM FOR MY HOME. THE SHIPPING WAS ON TIME AS YOU SAID IT WOULD BE. THANK YOU AGAIN."
MRS. D. G. - NORTH LAS VEGAS, NV.
​​
"I have had my system for two years and I absolutely love it. Gone are the mineral deposits that use to build up on my shower heads and the kitchen spray nozzle. The water tastes great and I never have to add salt like other systems require. I would recommend this system to anyone who is contemplating getting a water system for their home."
M. Loch - San Diego, CA.
"We purchased the whole house water system 2 1/2 years ago, and have been very happy with the quality of water we get from each faucet of our home - no more bad taste or smell! Our family has health issues affecting our skin and sodium intake. This water system has helped us with those issues. The website provides useful information regarding the system. If we moved, we would definitely get this system again.
A happy customer,"
Katharyn - San Marcos, CA.
"Hello,
Installed the filter, and water is so diiferent - the smell and taste is gone! Thank you."
L. M. - Beverly Hills, CA
"Hello Rich,
I want to let you know my family and I are very happy with the condition of our water. Not only is it clear but also taste much better.
Thanks,"
Tom (Pennsylvania)
"By the way, we love our new whole house filtration system (Sierra Package-9). We had to take out a relatively new soft water system and a reverse osmosis system (under the kitchen sink) to put in the new system, but it was well worth it."
Daniel (Arizona)
"Several weeks after installing the backwashing carbon filter, I decided to get a water quality test at a local lab. Remember that I have "irrigation water" which I treat with chlorine and add a polymer turbidity liquid and a backwashing sand filter before the treated water goes through the carbon filter. The water test results showed no chlorine and was absent of all coliform and E. coli. The lab technician said the clarity of the water was excellent similar to "distilled" quality!"
Thank you!"
Regards, S. Myers (California)
"I just got my system installed this week. I love it! The reason I had to wait so long is that I had to wait for my garage to be built before I could have it installed. The water is now crystal clear! Awesome.
This is a wonderful system. I will tell everyone I know about it. Thanks for a great product."
Lesley (Texas)
Back to the top

A small sample of our valued commercial water treatment customers includes
:
Tesla Industries, Ferguson Enterprises, The U.S. Army, U.S. Air Force, Northrop Grumman, Boeing, Anadarko, The U.S. Environmental Protection Agency (EPA), The U.S. Fish and Wildlife Federation, The United States Coast Guard, Federal Aviation Administration, U,S. Postal Service, Lockheed Martin, Gaffney-Kroese Supply Corp, Washington St. National Park Service, Miasole, Trico Products Corporation, Affinity Flavors, Snake River Power Plant, South Placer Municipal Utility District, Berkley Surgical Corporation, Abengoa Energy of NE, Advanced Marine PTE., Quinlan Texas Elementary School, Hunter Industries, Sonance Corp., Sunex International, Owens Brigam Medical, 1st Choice GMAC Realty, Century 21 Realty, Coldwell Banker Realty, Austin Productions, Fairfield Country Club, Auer Precision Inc., Deer Park Monastery, Happy Cow Creamery, Safeway Ice Cream, Global Food Technologies, Harvest Food Group, Oral Bio Tech, Earthbound Farms, Old Country Vineyards, Fairbanks Farms, Golden Eagle Thoroughbred Horse Farm, Buckridge Plantation and Horse Stables, San Diego State University, Arizona State University, Palomar College, Cornell University, Indiana University of Pennsylvania, Days Inn Arizona, Aquafauna Bio-Marine Inc., Alaska Clean Seas, Aquatic Exhibits International, Woodland College, Fiesta Tortillas, Just to name a few.