What is an Iron Eater?
The Iron Eater is a hybrid well water softener engineered to remove specific contaminants from well water. If your water is hard and contains high levels of iron, the Iron Eater can be installed to specifically remove iron and soften hard water.
Now Is The Time To Replace Your Old Water Softener!
One of the most common problems well water users face with standard water softeners is the occasional spike in iron or manganese in their well water source, which ends up plugging their water softener and decreasing performance. The Iron Eater is a specially built well water softener designed as a cost-effective and long lasting solution for home owners and commercial businesses alike that utilize ground water with hard water and high iron issues. This multipurpose system not only saves you from purchasing several systems but also prevents headaches with extra well water protection built right in!
Find our complete selection of Iron Eater systems below for Whole House and Commercial applications.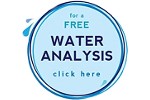 If you already have a detailed water analysis we happily provide free consultation to recommend the best water treatment solution(s) for your water problem(s). Send us your water analysis via email to: Support@RainDanceWaterSystems.com Attn: Iron Eater Consultation or send it via Live Chat and one of our experienced Live Chat Representatives will walk you through the process of finding the best filter for you. Haven't had your water tested yet? No problem! We offer FREE well water testing.

Iron Eater-10
Flow Rate: 12gpm
Pipe Size: 3/4" or 1"
1-5 Person Household / 1-2 Bathrooms / Light Commercial
Click To View Special Price





Iron Eater-125-10
Flow Rate: 15gpm
Pipe Size: 1" or 1.25"
1-8 Person Household / 1-3 Bathrooms / Light Commercial
Click to View Special Price




Iron Eater-125-12
Flow Rate: 22gpm
Pipe Size: 1" or 1.25"
1-10 Person Household / 1-4 Bathrooms / Light Commercial
Click To View Special Price