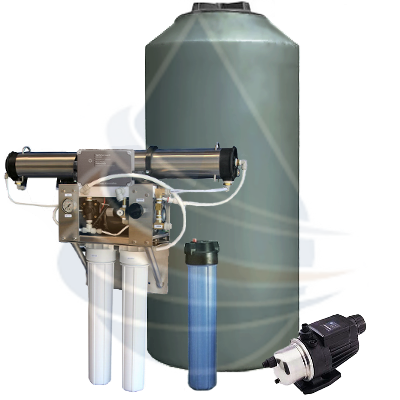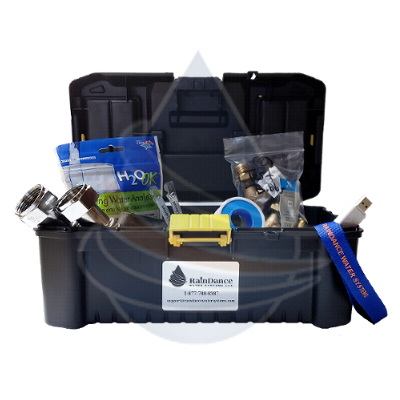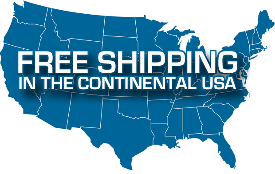 RainDance has been providing high capacity long lasting whole house reverse osmosis systems since 1998! Are you comparing whole house RO systems? Read About Us, our detailed information & the services we provide below:

RainDance-1500 Whole House RO Package
Retail Price Was:
$7,783.00
Our Best Offer Of The Year - Special Price:

$7,283.00
+ October Special Includes FREE *UV Bacteria & Virus Killer, Optional Remote Reverse Osmosis Monitoring System, Premium Installation Kit & 15 Point Water Analysis kit.
Read Details Below
Limited Time Special Ends October 31, 2022:
Create The Ultimate Whole House Water Package
- The Future Is Now! Your New State Of The Art RainDance-1500 Whole House Reverse Osmosis Water Purification Package Will Include For A Limited Time: Ultraviolet (UV) Water Disinfection For Bacteria & Virus Free Water - Water Meter To Let You Know How Much Water You Are Using -

Optional WIFI Capabilities & Attached Pretreatment System Designed To Pre-Filter Sediment, PFAS & VOCs,

Chorine, Chloramine

,

Pesticides, Insecticides & Herbicide Chemicals. Read Details Below



New: Arsenic/Nitrate/Pesticide/Bacteria Water Analysis Test Kits Included
MADE IN THE USA - Compare your results with EPA-approved guidelines for drinking water quality.
OFFERS PEACE OF MIND - Not only do these test kits detect even the smallest amounts of Arsenic, Lead and Copper, it also tests for Bacteria, Pesticides and other crucial water quality parameters. Having unbalanced levels of Hardness, pH, Alkalinity, Nitrate or Nitrite can indicate serious issues.
INSTANT RESULTS -

Test your water after your whole house reverse osmosis system has been installed.

These at-home water-testing kits are simple enough for anyone to use with zero expertise or equipment. Get your results quickly and easily - whether it's from a tap, well, municipal, or spring. Just follow the included step-by-step instructions.

Bonus:

Total Dissolved Solids (TDS), Conductivity (EC), Water Temperature & pH Water Quality Monitors also included.
Providing Whole House Reverse Osmosis Systems Since 1998!
Compare Our Services & RO Water Equipment Packages
- Sizing: Suitable for 1-10 People - Up To 1500GPD Home Use
- The RainDance "Smart Series Whole House RO" Built To Withstand Seasonal & Intermittent High Well Water TDS Changes.
- Function: Ultra user-friendly - designed for both city treated water sources and salty brackish well water to remove impurities such as chromium-6, nitrate, sulfate, sodium, chloride, arsenic, copper, lead, fluoride, aluminum, metals, chemical contaminants, uranium, gross alpha/beta, & High TDS Up To 2,500ppm - Reverse Osmosis Purification Systems have been found to be extremely effective in removing Gen X and PFAS such as PFOA & PFOS Chemicals.
- Electronic Control Panel: Best-In-Class Easy Automatic RO Control Panel offers automated control of several system functions and helps prolong the life of the RO motor and membrane, providing long-term reliable operation. Read More Here >>>
-

Includes The Following State-Of-The-Art RO Water Purification Equipment:

1500gpd Stainless Steel Show Room Quality Compact Wall Mount Reverse Osmosis System

Custom-Built Based Off Your Water Chemistry - Email Us Your Water Report For Estimated Post RO Water Quality Results.
Treats High Minerals/Salts & Other Impurities Up To 2,500ppm TDS
Includes Color Coded RO Tubing For Easy Installation
High Capacity / Low Energy Home RO System
Easy To Install, Maintain & Service
Includes: Dual Integrated Sediment & Chemical/Chlorine/VOC's Removal Prefiltration
Concern About Other Chemicals? Reverse Osmosis Purification Systems have been found to be extremely effective in removing Gen X and PFAS such as PFOA & PFOS Chemicals.
Includes Post Remineralizer - Low pH Plumbing Corrosion Prevention
Low Waste! Uses Up To Date RO System Design Software To Reduce Waste Water & Achieve A 50% Recovery.
Includes: Premium Electronic RO Control Panel
Includes: Water Totalizing Meter (Counts Gallons Used)
Includes: TDS & pH Water Quality Monitors
Includes: Optional WIFI Water Leak/Drip Sensor, Adjustable Audio Alarm and Smart Phone App Alerts, Leak and Drip Alert with Email.
Includes 300 Gallon Water Storage Tank (Or Supply Your Own Tank And We Will Include A Float & Float Switch FREE!)
Includes On-Demand Storage Tank Water Delivery Pump
Includes: Installation Instructions & Diagrams Pre-Loaded On Flash Drive
Includes: Lifetime Support & Water Testing
- Support: When other companies close for the day, weekend and holidays, we are still open and available to answer your questions and offer tech support. Our

Online Live Chat

is available from 5am to 10pm PST, 365 days a year (holidays included) - Emails & Contact Forms are also answered 7 days a week 365 days a year (holidays included) or if you prefer to call (1-877-788-8387) our office hours are from 9am-5pm PST Monday-Friday. The RainDance Support Team has over 75 years of combined RO Design, Manufacturing, Service, and Support knowledge to help answer any questions that you may have.
WHY BUY FROM US?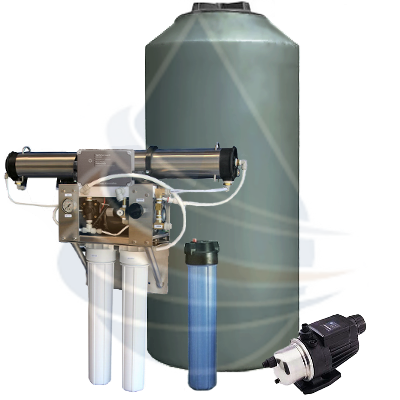 RainDance-1500 Whole House RO Package

$7,283.00
Includes Free Delivery
Within The Continental US




Manuals & Documents


Brochure
Quick-View Install Guide
Data Sheet
Maintenance

Have a Question Or
Need Help With Your Purchase?
Talk To A Certified
RainDance Water Systems Specialist

Call 1-877-788-8387