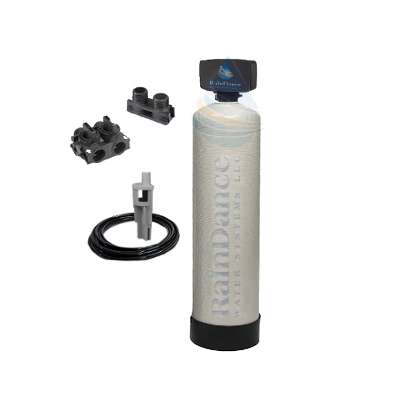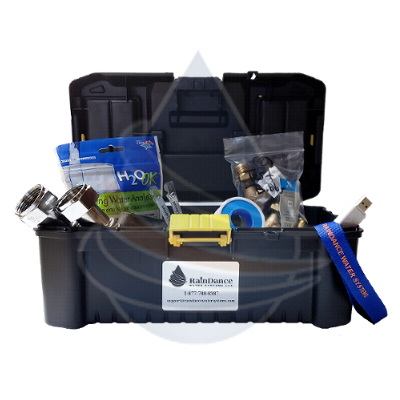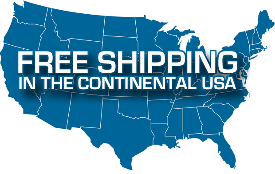 Iron Max-125-16 (30gpm) High Flow Iron, Manganese, Sediment, & Sulfur Odor Filtration System - Irrigation Water - Large Home Well Water Iron Removal

Retail Price:
$2,795.00
Special Price:

$2,445.00
+ Includes *Stainless Steel Flex Lines, Water Leak Alarm, Water Bypass, Unfiltered & Filtered Water Testing Ports, Exclusive RainDance Installation Kit, Iron & Manganese Testers & More.

Limited Time Online Rebate Special:
Save an additional $200.00 off our current Iro

n Max

sales price when you apply the following discount code at check-out:
IM200
This offer will end without notice.


New For A Limited Time:
Your Iron Max Now Includes Iron & Manganese Testers. See The Difference! Perfect For Weekly, Monthly Or Yearly Monitoring. This Offer Will End Without Notice.
- The RainDance Iron Max "Smart Series" No chemicals or salts to add! Built to withstand seasonal well water conditions where high iron spikes or sediment and cloudy water ends up fouling standard water filters.
- Shipping: Due to weight and maneuverability the Iron Max Filter Tank, Control Valve, & Filter Media are shipped separately on a pallet and includes easy step-by-step assembly instructions.
- Function: Chemical-Free Well Water Iron & Manganese Filter for Whole House, Irrigation Water, and Light Commercial Water Treatment
- Sizing: Suitable For Large Homes, Irrigation & Sprinkler Systems, Light Commercial - Up To 25gpm Service Flow/Peak Flow Rate 30gpm
- Removal Capacities: 12ppm High Iron (Ferrous & Ferric), 5pm Manganese, 3ppm Hydrogen Sulfide Gas, 3-5 Micron Sediment Filtration
- Certifications: Uses NSF 61 Certified Filter Media & NSF Certified Valve & Tank
- Accessories: Includes Free Installation Kit, Before & After Iron Test Kit, Water Leak Detector, Preloaded Flash Drive With EZ-Instructions
- Protection: Protect Your Iron Filter! Add a Free Vacuum Breaker - A vacuum can be created when there is backflow in the plumbing system, such as if the well shuts down or a well pipe breaks. If there is a potential for a vacuum to occur, a vacuum breaker must be installed between the well and Iron Max to prevent irreversible damage. For a limited time only, you can add a FREE easy to install vacuum breaker to any online Iron Max order.
- Support: When other companies close for the day, weekend and holidays, we are still open and available to answer your questions and offer tech support. Our Online Live Chat is available from 5am to 10pm PST, 365 days a year (holidays included) - Emails & Contact Forms are also answered 7 days a week 365 days a year (holidays included) or if you prefer to call (1-877-788-8387) our office hours are from 9am-5pm PST Monday-Friday.
- Testing: Includes Free Unlimited Water Testing For Optimum Performance
- Have you tested your water? Email your water analysis to support@raindancewatersystems.com and we would be happy to review your test results and recommend the best water treatment solutions to your water problem(s).
- Haven't tested your water yet? No problem! We offer FREE water testing. Click here to learn more.
- Company: For more than 20 years, RainDance Water Systems has been providing proven long term well water iron filtration equipment for residential homes, commercial business, farms and livestock.


Order Online
Or Call To Order
1-877-788-8387

IN STOCK - Yes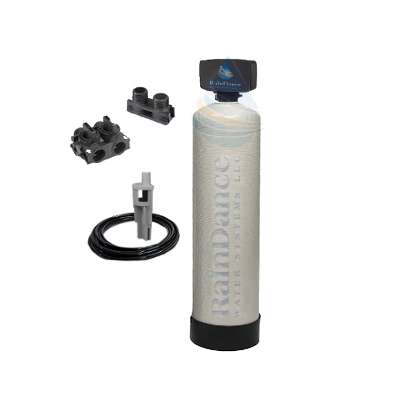 Iron Max-125-16
$2,445.00
Includes Free Delivery
Within The Continental US




Brochure
Quick-View Install Guide
Data Sheet
Maintenance
Have a Question Or
Need Help With Your Purchase?
Talk To A Certified
RainDance Water Systems Specialist

Call 1-877-788-8387