Welcome to RainDance Water Systems!

Lets gets started with our selection of best-selling home well water filters: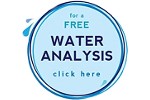 If you already have a detailed water analysis we happily provide free consultation to recommend the best water treatment solution(s) for your water problem(s). Send us your water analysis via email to: Support@RainDanceWaterSystems.com Attn: Well Water Consultation or send it via Live Chat and one of our experienced Live Chat Representatives will walk you through the process of finding the best filter for you. Haven't had your water tested yet? No problem! We offer FREE well water testing.
RainDance Technical Support
Before you purchase any well water filter system make sure the company selling you their products is knowledgeable and available to answer all your questions when you need them to be answered. RainDance Water Systems offers knowledgeable technical support before and after each purchase.
Operations Support
RainDance Water Systems will assist in properly implementing the use of our well water filters. Each system includes an instruction manual and system diagram and our technical staff is available 7 days a week.
Consulting Services
From well water filter system design to identification and elimination of filter system problems, Our staff will contribute decades of system design and troubleshooting experience to you or your installer.
Iron and manganese filters are for use with potable water to remove high levels of iron and manganese. Water containing high levels of iron and manganese can be unpleasant both in taste and appearance often causing staining of baths, toilets, dishwashers, washing machines and clothes. Well water with elevated manganese levels can in the long term, cause a manganese build-up in your irrigation system. To deal effectively with these issues a large cylinder tank allowing good contact time is essential with an automatic back wash valve so the unit can clean itself. Types of treatment media and equipment will vary according to the levels of iron or manganese, type of iron, daily water usage and other water parameters. A
water quality test report
should be obtained to ensure the appropriate equipment is suggested.
The RainDance Well Water Systems Online Guide To Iron Removal & Well Water Filtration
Exclusive Well Water Treatment System Spotlight:

Custom Well Water Systems:
Well water will vary from home to home, state to state, country to country. We design whole house well water filter packages to meet all your filtration, softening and purification requirements! Our Best Multipurpose Packaged Water Well Series - Filter systems designed to treat multiple well water problems ranging from Nitrates, Iron, Manganese, Hydrogen Sulfide Gas, Hardness, Tannins, and Sulfates. For complete pricing and information please click on the Model Type you are interested in below:
Need Help Selecting A Well Water? Contact Us 24/7:
Need To Purchase A Water Filter:
Sales@RainDanceWaterSystems.com
Have A Technical Question Or Need Support:
Support@RainDanceWaterSystems.com
Already A Customer:
Accounts@RainDanceWaterSystems.com
General Well Water Questions:
RainDanceWater@Consultant.com
---

Iron Filters for All Types of Iron & Applications



2-in-1 Well Water Iron Filter / Water Softener


Iron Eater Series


Hard Water Softening


Iron - Manganese - Hydrogen Sulfide Gas - Sediment Removal
Whole House & Light Commercial Uses



Iron Eater-125 Series
Hard Water Softening
Iron - Manganese - Hydrogen Sulfide Gas - Sediment Removal
High Flow Rates from 10gpm to 50gpm
Whole House & Commercial Uses


Twin Iron Eater Series


Hard Water Softening


Iron - Manganese - Hydrogen Sulfide Gas - Sediment Removal
Continuous Unlimited Filtered Water
Whole House & Commercial Uses


Packaged Well Water Iron & Contaminant Systems


Iron Eater / Cat-Carb
Iron - Manganese - Hydrogen Sulfide Gas - Sediment Removal
Hard Water & Organic Chemical, Pesticide, Odor, Taste Removal



Iron Max / Nitrate Eater
Iron - Manganese - Hydrogen Sulfide Gas - Sediment Removal
Nitrate, Nitrite, & Hard Water Removal



Iron Max / Sulfate Eater
Iron - Manganese - Hydrogen Sulfide Gas - Sediment Removal
Sulfate & Hard Water Removal

Iron Max / Tannin Eater
Iron - Manganese - Hydrogen Sulfide Gas - Sediment Removal
Tannin & Hard Water Removal