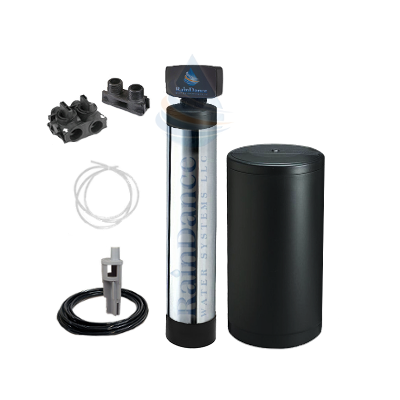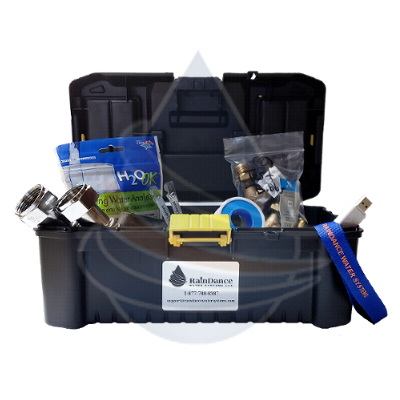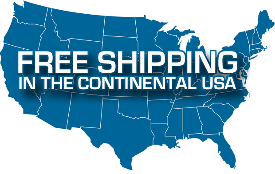 Are you comparing nitrate filters
? Read more About Us, our Free Water Testing Service, unmatched installation kits, current discounts & the services we provide below:

Our Best Selling Whole House Nitrate Filter
Nitrate Eater-125-12 Nitrate Filter Water Softener

Remove High Nitrates At Every Tap Without Using A Whole House Reverse Osmosis System!

Providing Well Water Nitrate Removal Since 1998!

Retail Price Was:
$2,799.00

RainDance Nitrate Eater-125-12 Special Price: $2,449.00

Year End Sale! Lock In Prices With Our Amazing RainDance Nitrate Filter Deals: Now Save An Additional $500.00 On All RainDance Nitrate Eaters When You Apply Coupon Code

NE500

At Checkout - This Discount Code Will End 12/31/2023

Providing Well Water Nitrate Removal Since 1998!


The Nitrate Eater "Smart Series" Built To Withstand Seasonal & Intermittent Well Water Changes
- Nitrates:
Nitrate (NO3) comes into water supplies through the nitrogen cycle rather than via dissolved minerals. Most nitrate that occurs in drinking water is the result of contamination of ground water supplies by septic systems, feed lots, and agricultural fertilizers. Nitrates are reduced to Nitrite through the saliva of the mouth and upper GI tract. Nitrates, when reduced to Nitrite in the body, can cause Methemoglobinemia a.k.a. blue baby syndrome. This is a serious condition in young infants and new born animals where the oxygen carrying capacity of the blood is reduced. Because infants have higher alkaline conditions in their GI tract, they are at a much greater risk of experiencing Anoxia (an insufficiency of oxygen) or even death.

- Space Saving: The Whole House Nitrate Eater Is A Low Cost Space Saving Option Versus A Whole House Reverse Osmosis System -

Saving You Money & Space!


- Function: Filters High Nitrates Up To 150ppm (mg/L) To Below 10mg/L (ppm) The EPA's Maximum Level Allowed. In Most Cases Nitrates Are Reduced To Trace or Non-Detectable Levels. Also Provides Soft Water By Removing Hard Water Minerals - Use For Whole House Water Filtration, Aquariums & Fish Tanks, Livestock & Poultry Farms and Light Commercial Business Water Treatment
- Sizing: Suitable for 1-8 People / 1-3 Bathrooms - Filters Up To 150ppm Nitrates & 40gpg Hard Water
- Installation: Easy Installation For The DYI-er Or Plumber - *Installation Accessories & Instructions Included - Nitrate Eater-125-12 Filter Tank Is Delivered Assembled Preloaded With Filter Media For Easy Installation.
- Nitrate Testing: Includes Free Nitrate & Hard Water Testing To Ensure Your Filter Is Working Perfectly!
- Made In The USA: RainDance Water Systems is based in the USA - The Nitrate Eater tanks and control valve are made in the USA of foreign & domestic parts.
- Certifications: Uses NSF 61 Certified Filter Media & NSF Certified Valve & Tank.
- Accessories: Includes Free Installation Kit, Preloaded Flash Drive With EZ-Installation Instructions
- Support:

Is Customer Support, Service & Having Your Tech Support Questions Answered In A Timely Manner Important To You?

When other companies close for the day, weekend and holidays, we are still open and available to answer your questions and offer tech support. Our Online Live Chat is available from 5am to 10pm PST, 365 days a year (holidays included) - Emails & Contact Forms are also answered 7 days a week 365 days a year (holidays included) or if you prefer to call (1-877-788-8387) our office hours are from 9am-5pm PST Monday-Friday.
- Testing: Includes Free Unlimited Water Testing For Optimum Performance
- Have you tested your water? Email your water analysis to support@raindancewatersystems.com and we would be happy to review your test results and recommend the best water treatment solutions to your water problem(s).
- Haven't tested your water yet? No problem! We offer FREE water testing. Click here to learn more.
- Company: For more than 20 years, RainDance Water Systems has been providing proven long term well water nitrate treatment equipment for residential homes, commercial business, farms and livestock.

- High Nitrates can be found in Arizona, Delaware, Illinois, Iowa, Kansas, Maryland, Nevada, Nebraska, Oklahoma, Oregon, Pennsylvania, Texas, Washington and Wisconsin
Order Online
Or Call To Order
1-877-788-8387

What's New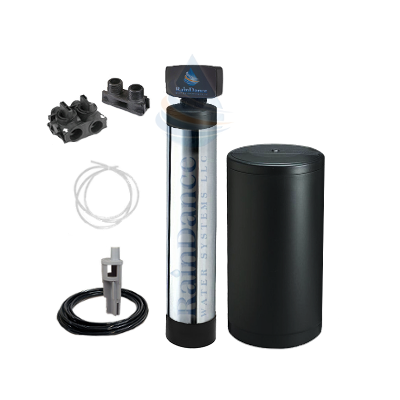 Nitrate Eater-125-12
$2,449.00

Includes Free Delivery
Within The Continental US





Have a Question Or
Need Help With Your Purchase?
Talk To A Certified
RainDance Water Systems Specialist

Call 1-877-788-8387